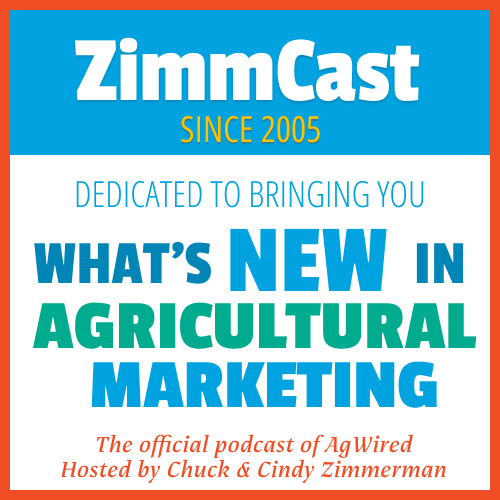 Hello and welcome to the ZimmCast. I'm Chuck Zimmerman.
In this episode I am sharing a couple of interviews from the AgGateway Mid-Year Meeting.
One of those is with Andres Ferrerya, Data Asset Manager for Syngenta Digital. The kind of work that he does and the work of AgGateway can get pretty technical but he describes it in a clear way to understand, in my opinion. Then you can hear Jeremy Wilson, AgGateway's Executive VP/COO, as he talks about the various working groups in AgGateway and what they are doing.
The work that AgGateway is doing is really vital for farmers, retailers and other companies that are seeking standards of various kinds to make the process of digital information quicker, simpler and more useful.
Listen to the ZimmCast here:
ZimmCast 713 - The Work of AgGateway (22:28)
That's the ZimmCast for now. I hope you enjoy it and thank you for listening.
Subscribe to the ZimmCast in:
Source: AgNewsWire - https://agnewswire.com/2023/06/23/zimmcast-713-the-work-of-aggateway/