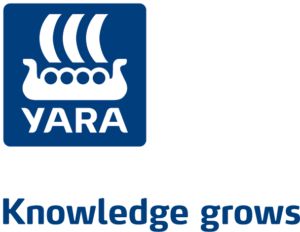 Yara North America and U.S. Dairy Management Inc. (DMI) have launched a first-of-its-kind soil health collaboration. Yara brings world-class agronomic expertise to help accelerate learnings in regenerative agriculture practices that can benefit the dairy industry.
The partnership will complement the Dairy Soil & Water Regeneration (DSWR) project and explore the use of organic fertilizers derived from manure for the benefit of soil health and regenerative nutrient management practices. Trialing is underway at Yara's Incubator Farm in Auburn, Alabama, and benefits of manure-derived fertilizers in combination with mineral fertilizers will be evaluated to determine their positive impact on water use efficiency, nutrient use efficiency, and crop yield and quality.
"Supporting innovations and explorations centered around soil health, nutrient management and water regeneration are key as we work toward our ambition of growing a nature-positive food future," said Debbie Watts, VP, innovation and market development, Yara North America. "This cooperation with Dairy Management Inc. is a terrific example of Yara's commitment to participate in the transformation of the food system through actions that reduce emissions, protect nature and improve livelihoods. The dairy industry can look to Yara as a partner and valued contributing resource in agronomy and soil health expertise."
At Yara's Soil Health Incubator Farm, experiments will be conducted to parallel the outcomes of the DSWR soil health, nutrient management and environmental efforts. Insights and findings from these trials will be shared across the dairy industry and others involved in the U.S. Dairy Net Zero Initiative, focused on the industry's environmental stewardship goals of achieving GHG neutrality and improvements in water quality and quantity by 2050.
"We are delighted to add Yara to our diverse set of partners and greatly value the tools and insights they bring in soil health, regenerative agriculture and agronomy," said Lori Captain, executive vice president of global sustainability at Dairy Management, Inc. "Yara's global expertise, matched with dairy farmer experience, will help advance learning and scalability of sustainable practices."
About Yara:
Yara grows knowledge to responsibly feed the world and protect the planet. Supporting our vision of a world without hunger and a planet respected, we pursue a strategy of sustainable value growth, promoting climate-friendly crop nutrition and zero-emission energy solutions. Yara's ambition is focused on growing a nature-positive food future that creates value for our customers, shareholders and society at large and delivers a more sustainable food value chain.
To achieve our ambition, we have taken the lead in developing digital farming tools for precision farming, and work closely with partners throughout the food value chain to improve the efficiency and sustainability of food production. Through our focus on clean ammonia production, we aim to enable the hydrogen economy, driving a green transition of shipping, fertilizer production and other energy-intensive industries.
Founded in 1905 to solve the emerging famine in Europe, Yara has established a unique position as the industry's only global crop nutrition company. We operate an integrated business model with around 17,000 employees and operations in over 60 countries, with a proven track record of strong returns. For more information, visit: https://www.yara.us or https://www.yaracanada.ca.
Media Contact:
Allison Stahl, Yara North America
Tel.: 863-370-2970
E-mail: allison.stahl@yara.com
###
Source: AgNewsWire - https://agnewswire.com/2023/06/28/nature-positive-food-production-explored-through-new-dairy-management-inc-and-yara-partnership/