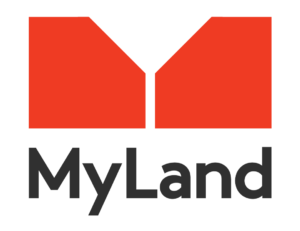 MyLand Company, Inc (MyLand), a pioneering company that specializes in Soil as a Service

solutions, is thrilled to announce a groundbreaking collaboration with Texas A&M AgriLife Research, a renowned institution dedicated to driving innovation and science-based solutions to enrich all of Texas through agriculture, natural resources life sciences research. This relationship aims to drive significant advancements in agriculture and address critical challenges facing the global agriculture community.
Together, MyLand and AgriLife Research will implement a statewide initiative focused on soil health integrating upwards of 12,000 acres of commercial farmland within the next two years aiming to cover over 20 unique crops, multiple ecosystems and soil types, and several growing regions. By leveraging the expertise and resources of both organizations, this collaboration seeks to address pressing agricultural issues while enhancing the quality of life and economic return for famers and communities through soil health research focused on MyLand's impact of water availability, salinity, nutrient use efficiency, and carbon cycling.
Dr. G. Cliff Lamb, Director of AgriLife expressed enthusiasm for this initiative, stating, "It is critical to improve infrastructure and do work that's valuable to commodity entities in the state. Through our combined expertise and resources, we can unlock unprecedented opportunities to revolutionize agriculture for Texas farmers. This program represents a shared commitment to foster cutting-edge research, promote sustainable practices, and propel the state's agriculture industry towards a more prosperous and sustainable future."
"It is a privilege to work with AgriLife Research through this essential initiative to drive soil health," said Dane Hague, Co-Founder and CEO of MyLand. "Research and replicable data advance farmers adoption of new agriculture practices. This is just the start of a long-term relationship that will allow us to broaden the scope of our research focus and amplify the impact of our service, ultimately benefiting Texas farmers."
This collaboration launches an exciting chapter in the journey towards improved soil health. The collective commitment will make a positive impact on the state of Texas through regenerative and sustainable practices.
###
About MyLand
MyLand is a soil health company. MyLand's innovative and patented technology and unique Soil as a Service

approach allows farmers to easily and rapidly implement regenerative agriculture practices and improve their soil health by harnessing the land's own native ecosystem, because No Two Farms are Alike

. MyLand partners with farmers to infuse life into their soil, helping to return farms to their most fertile state, achieving greater productivity and enhanced profitability. By improving soil health, MyLand is helping to tackle two of the world's biggest challenges: food security and climate disruption. For additional information on how MyLand is transforming soil health globally, visit MyLand.ag.
About Texas A&M AgriLife Research
The Texas A&M AgriLife Research pioneers knowledge about agriculture and the life sciences to nourish health, strengthen communities, protect natural resources, and support economies. A part of The Texas A&M University System, AgriLife Research work toward a vision of healthy lives, livelihoods, and environments, improved through abundant, affordable, and high-quality food and agricultural products in Texas and around the world.
Shelley Baugh, MyLand
Vice President, Marketing & Culture
s.baugh@myland.ag
Source: AgNewsWire - https://agnewswire.com/2023/08/18/myland-company-announces-exciting-collaboration-with-texas-am-agrilife-research-for-advancing-soil-health/