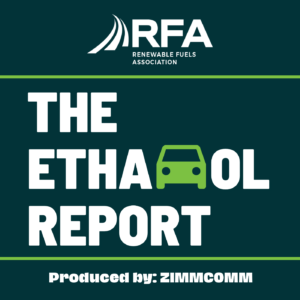 The Renewable Fuels Association has been working on a couple of issues this summer that are important to the future of the ethanol industry.
In this edition of The Ethanol Report podcast, RFA President and CEO Geoff Cooper provides an update on the Midwest governor's petition for E15, the Flex Fuel Fairness act, EPA's proposed tailpipe emissions standards, and defining Sustainable Aviation Fuel (SAF).
Ethanol Report 8-9-23
26:19
The Ethanol Report is a podcast about the latest news and information in the ethanol industry that has been sponsored by the Renewable Fuels Association since 2008.
Choose an option to subscribe
Source: AgNewsWire - https://agnewswire.com/2023/08/09/ethanol-report-on-current-issuesf/