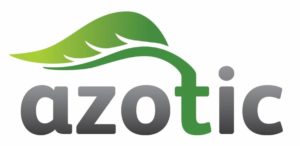 Walnut Creek, CA — To serve the increased demand and acre expansion of the company's flagship product, Envita, Azotic Technologies, Ltd. has made key personnel changes and additions to its U.S. sales and agronomic services teams.
The new positions, as well as the restructuring of existing roles, have been strategically aligned with the areas of growth and increased technical service needs to better support expansion into new crops, regions, and retail partnerships.
"The main objective of our new TSR team is to work with the channel to ensure growers have access to Envita when they need it," says Eddy. "These are service oriented roles, not sales roles. Our goal is to ensure the channel has Envita and product support for any questions that may arise. This new team is well equipped to provide that support and comes to us with many years of experience and a solid ag background."
As Azotic Technologies Ltd. looks to 2024, the new team additions will work to expand focus on additional crops, including rice and cotton, while continuing to serve and support Envita performance and ROI on the product's key focus: corn, soybeans, and potatoes.
To add Envita to your 2024 crop management plan, reach out to your local retailer or visit www.azotic-na.com.
About Envita
Focusing our efforts on developing and commercializing the use of sustainable nitrogen in agricultural applications, Azotic

North America's management and scientific teams work to revolutionize world food production methods.
After nearly 20 years of research, Azotic Technologies' leading researcher, Professor Edward Cocking FRS, pioneered the development of a nitrogen-fixing bacteria, allowing farmers to enjoy reduced production costs while protecting their local environments. With this n-fixing technology, our advances in agricultural science have been globally recognized for their part in sustainable farming practices.
Envita®, Azotic North America's flagship product, is a naturally occurring, food-grade bacteria – Gluconacetobacter diazotrophicus, that was originally discovered in sugarcane. Envita forms a symbiotic relationship with the host plant and provides nitrogen to cells throughout the plant, both above and below ground, all season long.
Envita is registered for all row crops, including corn, soybeans, cereals, pulses, canola, cotton, and potatoes.
For more information on Envita, reach out to your local retailer. For media inquiries, contact Marilyn Hall at marilyn.hall@azotictechnologies.com.
Source: AgNewsWire - https://agnewswire.com/2023/08/18/azotic-technologies-ltd-expands-team-to-better-serve-growing-customer-demand/